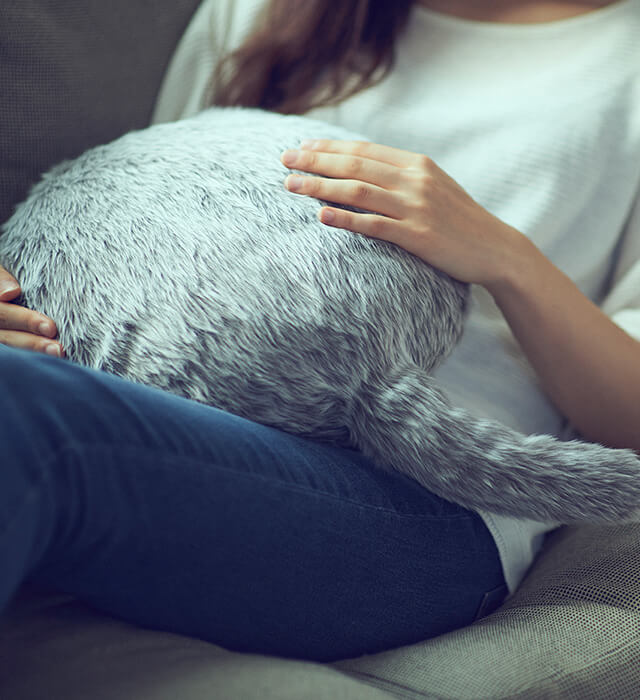 Qoobo is a therapeutic robot in the form of a cushion with a tail. When caressed, it waves gently. When rubbed, it swings playfully. And, it occasionally wags just to say hello. It's comforting communication that warms your heart the way animals do. Begin your "tail therapy" today and wrap yourself with fuzzy love.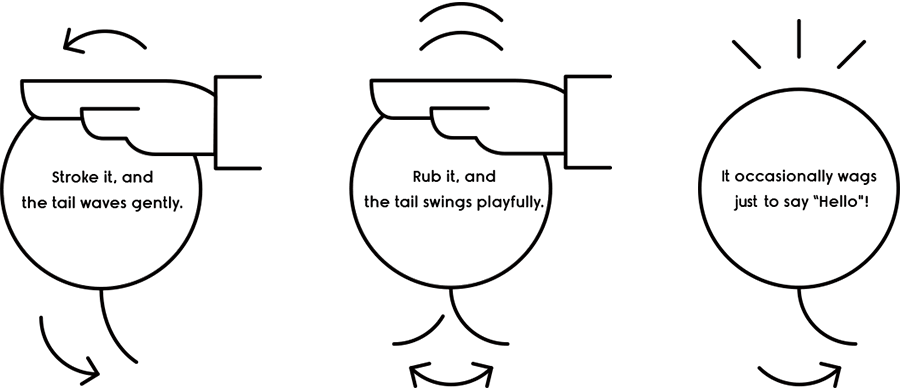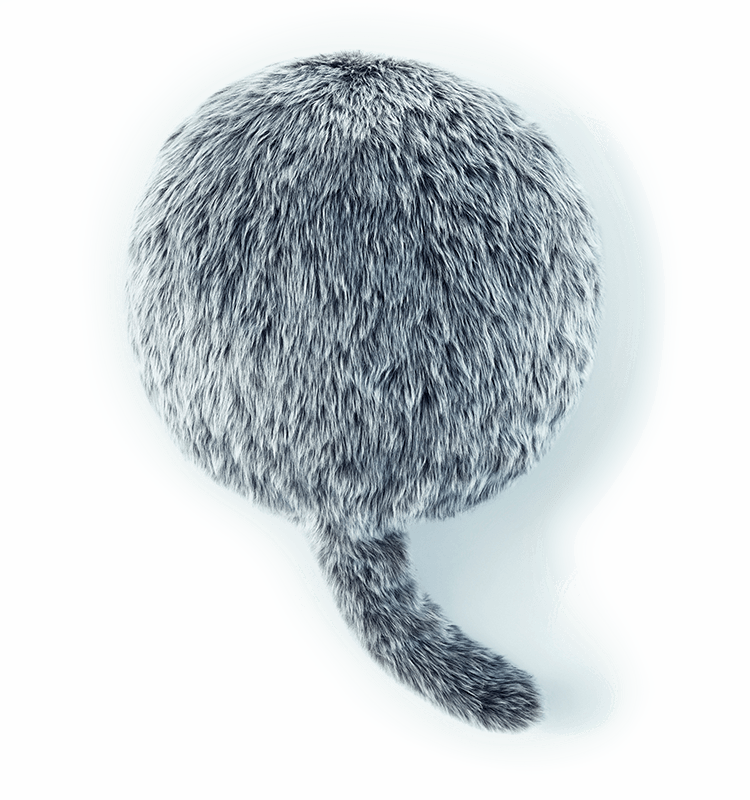 A tailed cushion that wags when stroked.
It's a curious presence you will want to cuddle. Whether it's on your sofa or bed, it will be a close healing presence.
Lifelike tail movements

Right weight and size to cuddle

Soft and smooth fur


A petit size tailed cushion.
In addition to reacting with its tail, it can go out with you, hang out on your desk, and overall be a presence close to you.
A portable petit size

Tail reacts to voices and sounds

A subtle heartbeat

Qoobo's New Companions

*Sold Out


We worked to develop a technology that can move your heart and a cushion tail.
Through trial and error, we developed a mechanism that closely mimics the complex movements of an animal's tail.

We observed an animal's movements and designed a program to have them reproduced.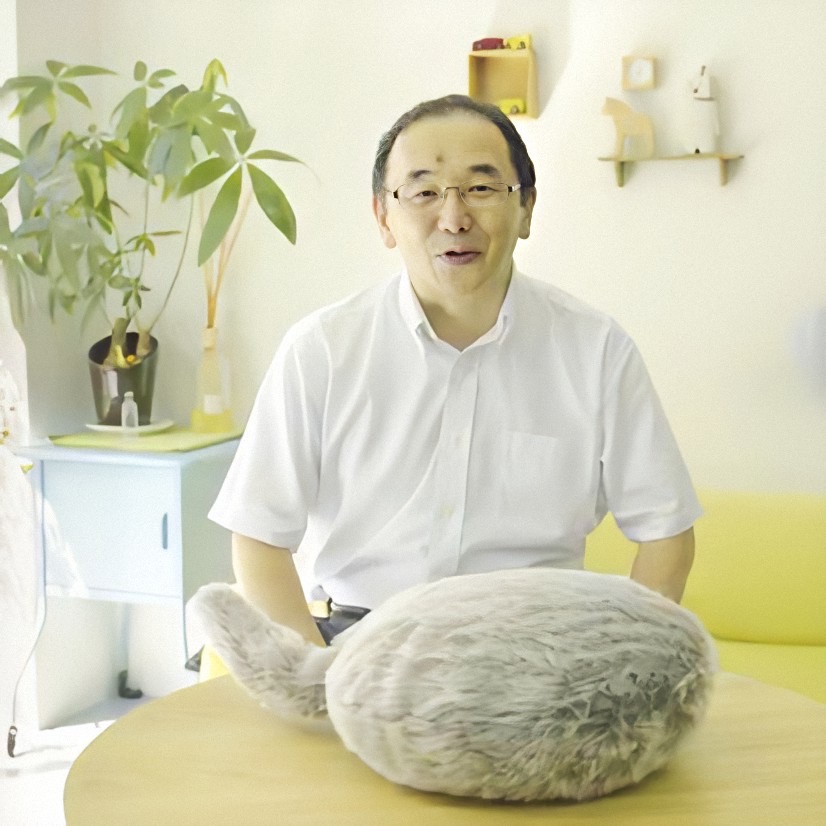 Qoobo intrigued me because the shape of the tail and the ways it moves just bring a smile to my face. When you are stressed, I think this could comfort you and heal you. It's a refreshing concept to have humans and a robot communicate only through tail movements without relying on sounds or facial expressions. As a user, you would project your emotions onto how the tail moves, and you could get a sense of healing from that. I felt it after using the cushion myself.
Prof. Nobuhiro Sakata
Dokkyo Medical University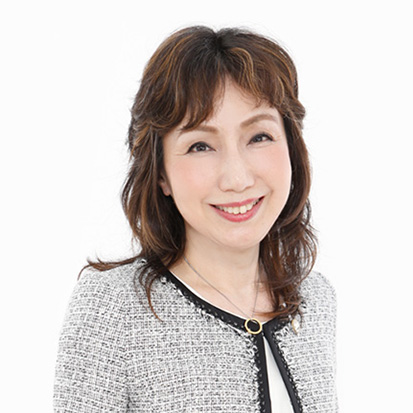 "Is this a tadpole? A cat? Oh, it's waving its tail! How interesting!" These were some of the reactions of the elderly when they first met Qoobo. Among communication robots, it's rare to find one which naturally draws out commentary and urges individuals to interact with it. It was a moment where we could see how Qoobo moves people's hearts and spreads smiles. Another positive aspect is users don't get tired of Qoobo's effects.
Prof. Kazuko Obayashi
Nihon Fukushi University

About the Healing Effects Experiment
Tests Show Qoobo Reduces Stress in Users
We had a psychological assessment conducted on a group of 38 people (both males and females in their teens through 30s) to see how using Qoobo may affect their state of mind. The results showed they experienced meaningful reductions in their stress levels when using Qoobo, compared to when not. Positive mood changes were particularly evident in the participants' responses to the questions posed to measure their levels of "tension and anxiety," "depressed feelings" and "tiredness/apathy."
Click here to see the full data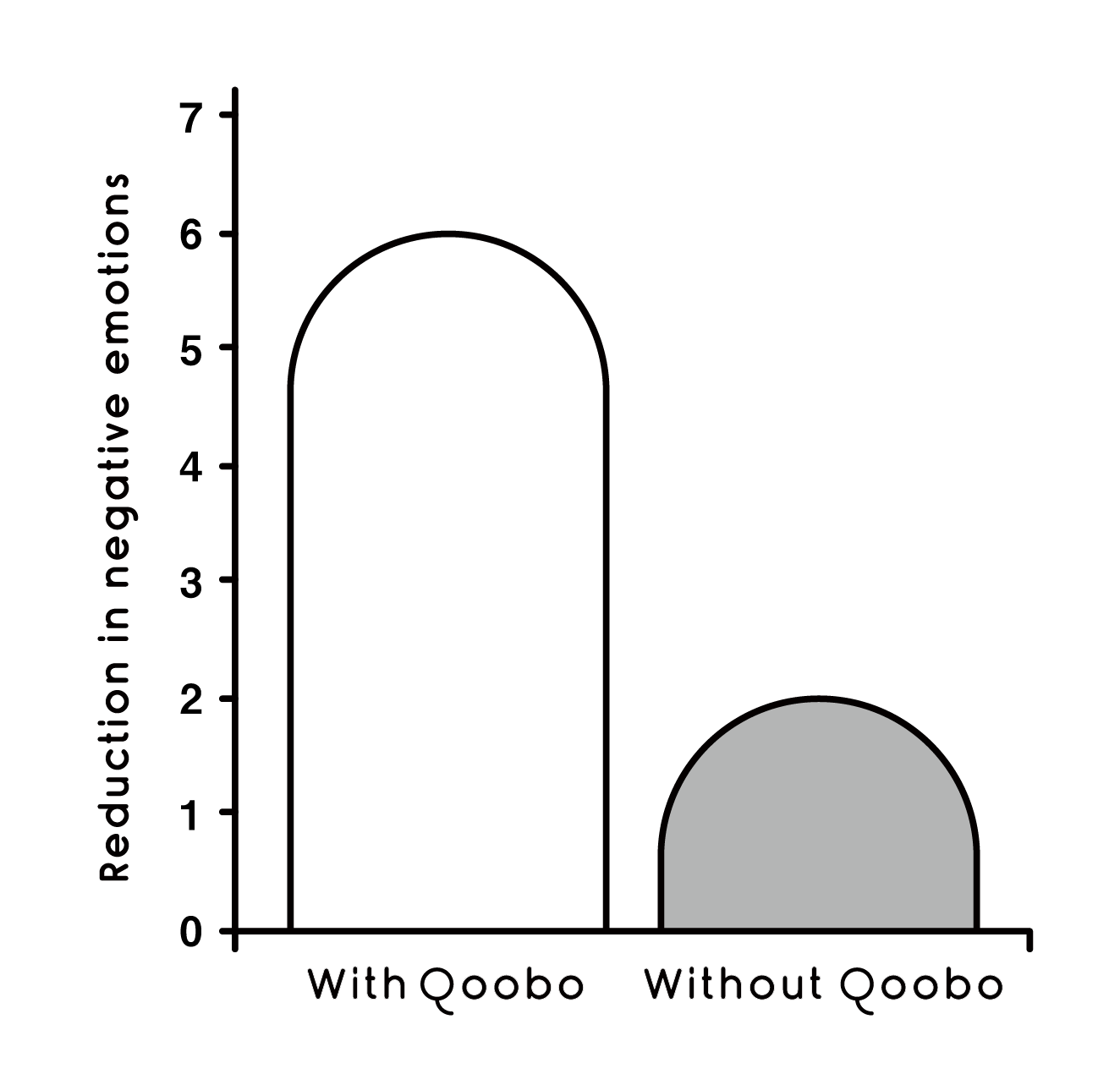 Positive Response Effect Demonstration at an Elderly Care Facility
The effect of Qoobo's tail movements was measured with 40 men and women at intensive care elderly homes and elderly welfare facilities. It was demonstrated that the presence of a "Qoobo with a moving tail" had significant effects on users. The Qoobo "moved their hearts," and urged them to comment on or pet it. It also allowed for increased interaction with other users. These effects were maintained for the entire 3-week duration of the experiment. There was no decrease in the effects due to "boredom." Instead, positive effects were amplified, showing that Qoobo is a tool that can be used continuously.
Click here to see the full data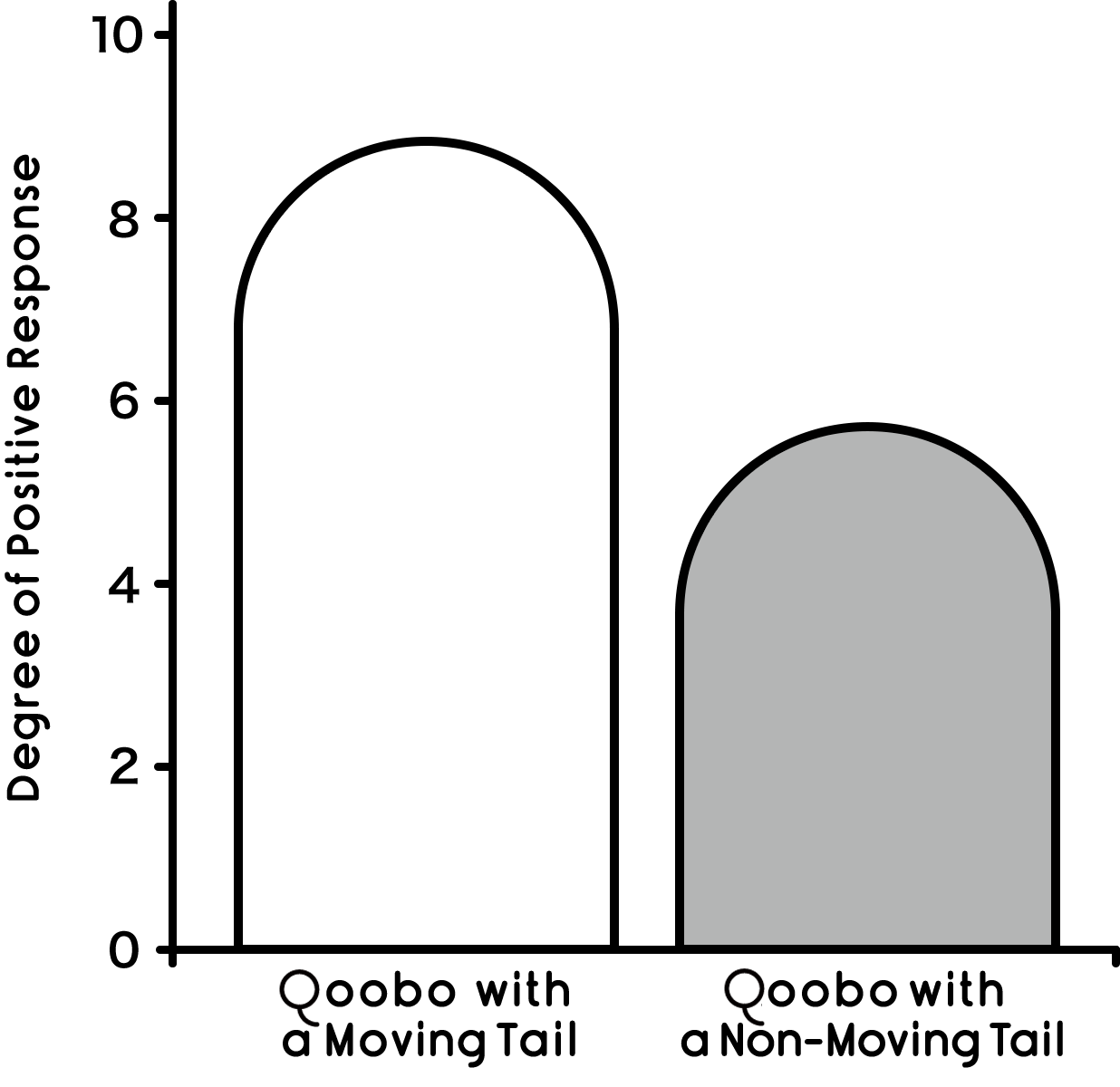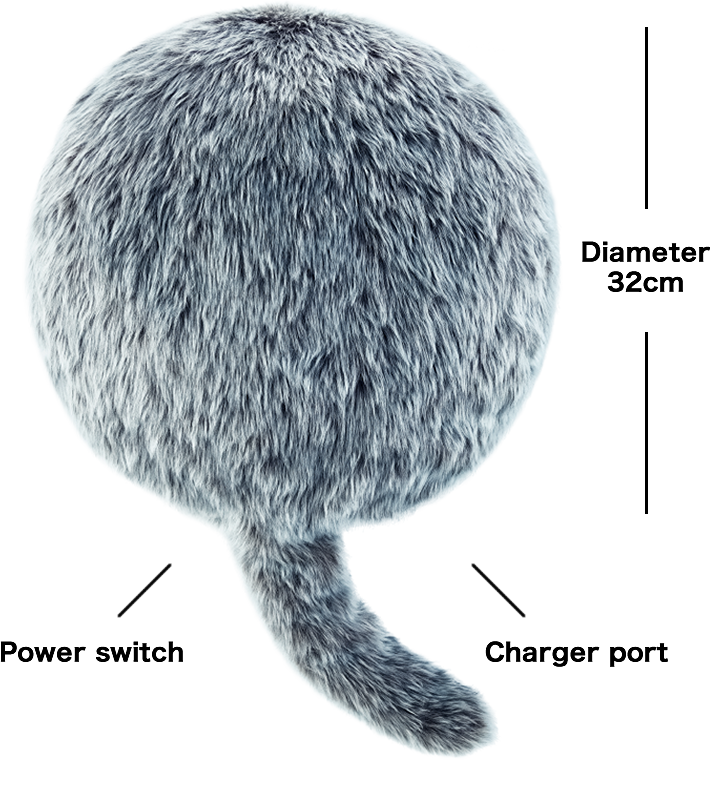 Power

Rechargeable battery

Battery Run Time

8+ hours

Size

W320 x H150 xD 520 mm

Weight

Approx. 1,000g

System_requirements

Temperature : +10℃ ~ +35℃
Humidity : +20% ~ +80%

Material

Body : ABS、nylon
Charging cable : Vinyl chloride
Cushion : Acrylic、polyester、zinc alloy
※Design may change without notice.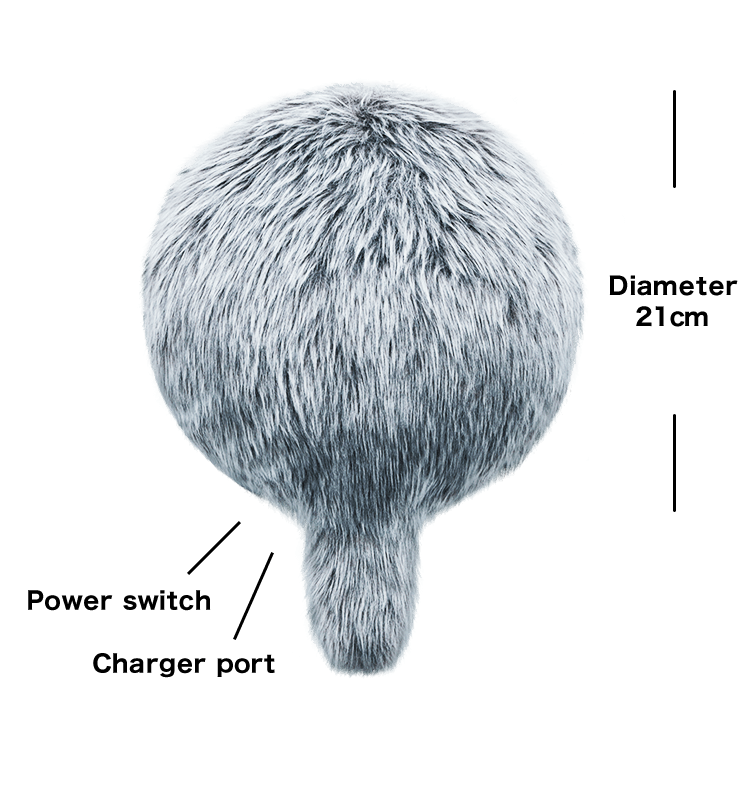 Power

Rechargeable battery

Battery Run Time

8+ hours

Size

W210 x H110 xD 280 mm

Weight

Approx. 600g

System_requirements

Temperature : +10℃ ~ +35℃
Humidity : +20% ~ +80%

Material

Body : ABS、POM、TPR
Charging cable : Liquid crystal polymer
Cushion : Polyester、Zinc alloy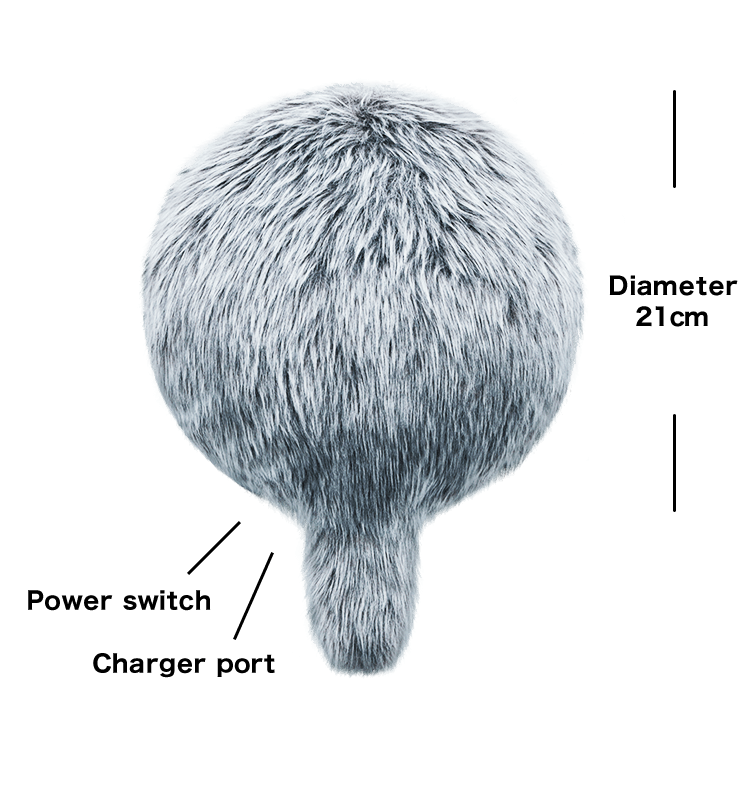 ※Design may change without notice.

We may be able to arrange for overseas shipment.
Please feel free to contact us.

Where are these available for purchase?

Qoobo, Qoobo Disney Series, and Petit Qoobo are available at the following stores.

For what ages is Qoobo designed?

Qoobo is designed for use by all ages, except for babies. Please do not allow children and disabled individuals unaccompanied access to the product.

Can I sit on Qoobo?

Please do not sit or stand on the cushion/tail. Just like any pet, Qoobo likes to be cuddled and gently petted.

Can I wash the fur cover?

If the cover is heavily soiled, soak it in lukewarm water with laundry detergent and gently press it in water to clean. The fur texture may change as a result of washing.

Are there color options for Qoobo?

Qoobo is available in the three colors, "Husky Gray," "French Brown," and "Silky Black." Petit Qoobo is available in the four colors, "Gris," "Marron," "Noir," and "Blanc."

Does it understand the meaning of words?

It is unable to understand the meaning of words. Please enjoy having nonverbal communication, such as through petting.

How do I feed (charge) Qoobo?

Qoobo operates on a rechargeable battery. Plug the charging cable's jack firmly into the charger port located adjacent to the base of Qoobo's tail.

I would like to purchase your product, but there's no shop in my area/country. What do I do?

Please feel free to contact us, and we may be able to arrange for overseas shipment.

Join our mailing list to receive the latest information.